PICASSO PROJECT
Over the course of three years, the Picasso Project funds 44 collaborative visual arts, dance, music, theater, and digital media projects. Through these projects, teachers and students, from grant recipient schools are mobilized to engage in strategic and coordinated arts advocacy campaigns.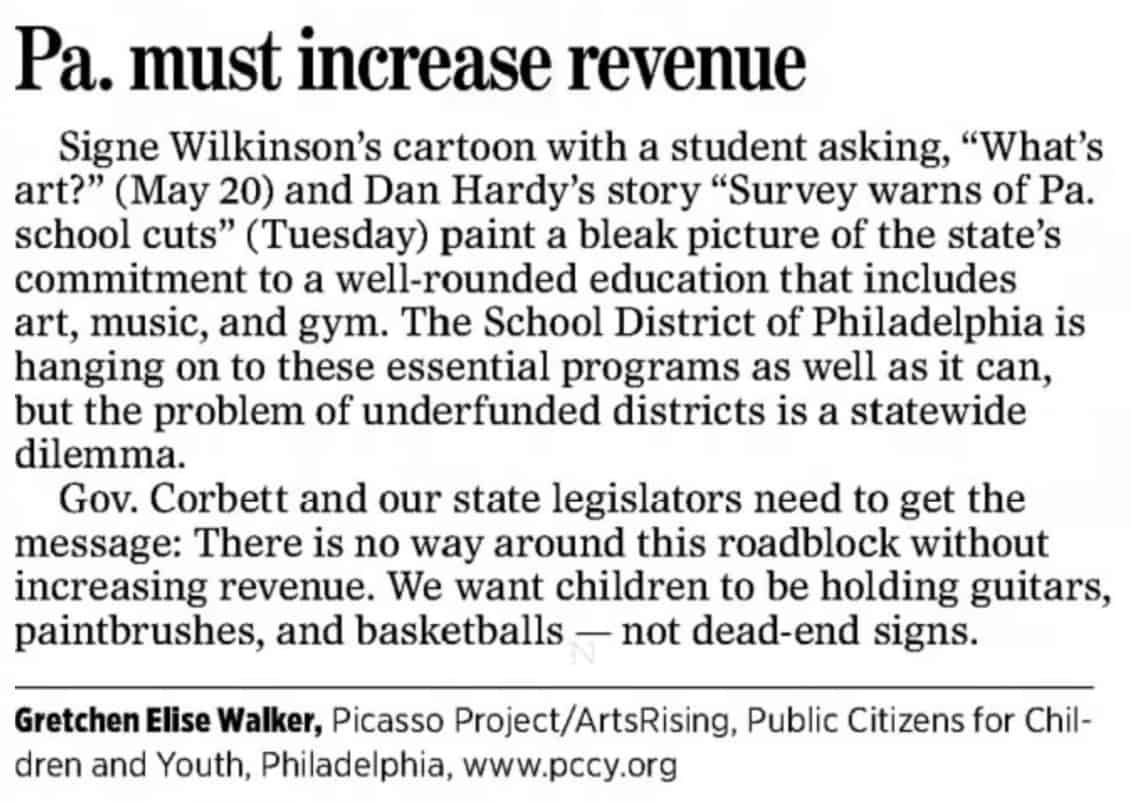 The Philadelphia Inquirer May 29, 2015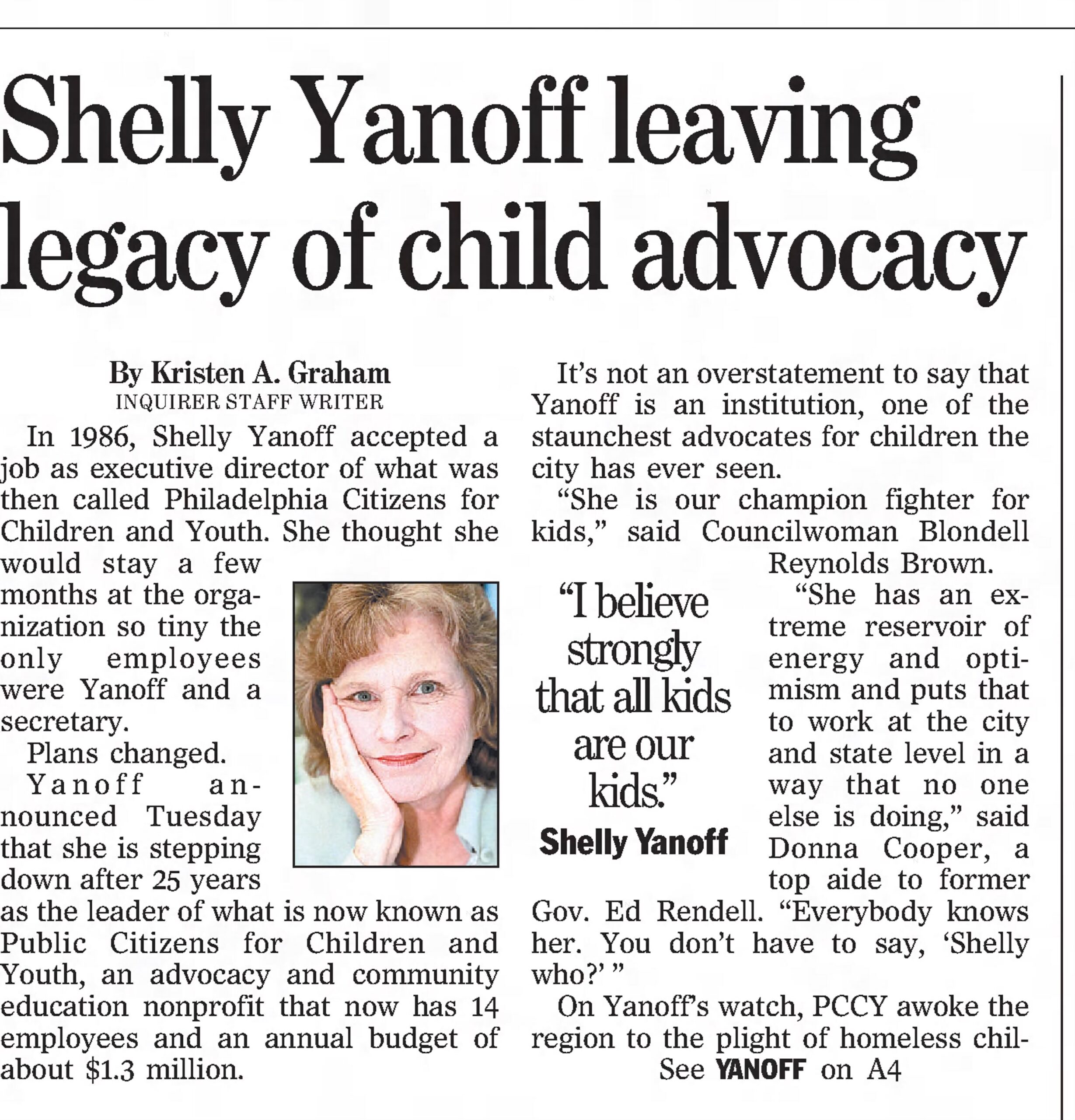 Shelly Yanoff passes the torch for children to a new kind of leader.  Donna Cooper, who served as Deputy Mayor under then Mayor Ed Rendell and Pennsylvania Secretary for Policy and Planning under Governor Ed Rendell, sets a high-pace in pursuit of advocacy.