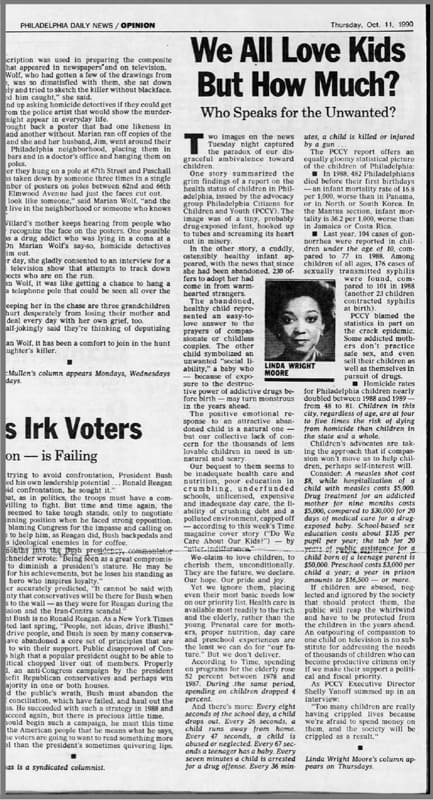 PCCY responds to years of state cuts in child welfare programs by issuing reports and organizing a march on Harrisburg, bringing trainloads of people including the Mayor and City Council representatives to focus attention on the needs of children, by filing a lawsuit against the state and by testifying at several hearings. As a result, Pennsylvania establishes a new formula for funding child welfare programs that increases funding from the state.
PCCY draw attention to the problem of lead poisoning in the city by issuing reports, persuading City Council to hold hearings, helping create lead court, and briefing judges on the impact of the problem.
PCCY Health Committee Chair, Dr. Donald Schwartz testifies at Healthy Start hearing before U.S. Subcommittee on General Services and Federalism, continuing to build the case for prenatal care and health coverage for all.